The Weston Auditorium, University of Hertfordshire, de Havilland Campus, Hatfield
Saturday 27 April 2019, 10:00am - 5:00pm
Dance Re:Ignite celebrates dance for and by people aged over 55 and connects people to opportunities to get involved.
Come and join us for a day of dance!
Take part in workshops
Watch performances
Meet new people with a shared interest in dance
No experience is necessary
Lunch is provided
Includes performance of Tipping the Balance by Moving Memory Dance Theatre.
Advance booking for individuals or groups is essential.
Choose one of the three booking options available:
Individual: Taster Workshops
Take part in a selection of three different taster dance workshops in different dance styles including Egyptian Belly Dance and Bharatanatyam.  Also includes film screenings and live performances.  £5 per person including lunch.
Individual: Dance in a Day
Spend the day with dance artist, Diane Amans.  You will work together to create a short performance piece that you will perform on stage at The Weston Auditorium at the end of the day.  £5 per person including lunch.
Group Booking: Performance
Existing dance groups (55+ year olds) can come to perform at the event.  As a group you will receive a 30-minute taster workshop, lunch, 15-min rehearsal slot and the opportunity to performance your own dance on The Weston Auditorium stage.
Bookings through Eventbrite: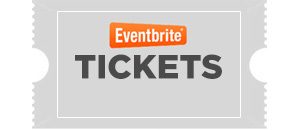 Dance Re:Ignite is managed by BEEE Creative CIC.  It is supported by an Arts Council England Project Grant and Hertfordshire Music Service, Watford Borough Council, Dacorum Borough Council, Welwyn Hatfield Council and County Councillor Locality/Community budgets.  It has been produced in collaboration with Herts Sports Partnership, Dacorum Community Dance, The Old Town Hall Hemel Hempstead and Saracens Sports Foundation.
(Photo credit: Simon Richardson)
See what happened in the Festival 2017:
Dance Re:Ignite Festival 2017