BEEE Creative instigates, manages and delivers its own dance projects for the general public and schools, but is also available to collaborate with partners as a consultant or project manager to deliver bespoke dance activities.
BEEE Creative CIC Services Offered:
Project management of dance events
Strategic development of arts activities, with dance as a specialism
Dance teaching and lecturing
Available in Bedfordshire and Hertfordshire
BEEE Creative is directed by Carrie Washington
Carrie Washington, BA (Hons), MA, AISTD
Carrie has a commitment and passion for providing arts opportunities, with a specialism in dance, because of the positive impact she believes arts engagement has on people's lives.  Carrie is a professionally trained dancer (English National Ballet School, Middlesex University, University of Bedfordshire) and she has worked consistently for twenty years in the dance sector, including teaching and management roles (Rambert Dance Company, dancedigital and others). Carrie also works for the Employability Service at Middlesex University.
BEEE Creative is a company that provides expertise to schools, organisations, cultural venues and community groups; advice, guidance and consultation that results in engagement of people in community arts activities.
BEEE Creative provides consultation and project management, with expertise in dance, to businesses and schools. Current clients include Hertfordshire Music Service, Hertfordshire County Dance Teachers' Association and Hertfordshire Museums.
BEEE Creative is a strong advocate of dance in schools and the community, working with partners and wider infrastructures to bring dance to a broad range of communities, with an emphasis on physical, social, intellectual and emotional well-being.
Current clients:
A-MUSE (Arts in Museums)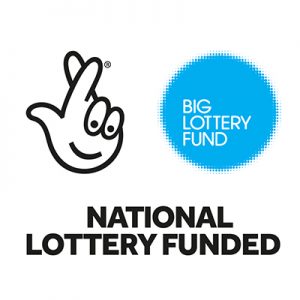 A-MUSE (Arts in Museums)  A programme of fun, creative dance workshops for families and older adults in Hertfordshire museums.  National Lottery Funded through the Big Lottery Fund.
Stevenage Museum Family Workshops
Royston Museum Family Workshops
Royston Museum Adult WorkshopsSave
Dance Re:Ignite

Dance Re:Ignite is a new dance framework to enhance and develop dance practice and infrastructure for over 55s in Hertfordshire. It incorporates: practical workshops for participants, piloting an annual networking/festival event, artist training and skills sharing and commissioned work.
View Dance Re:Ignite Page
Save
Hertfordshire Youth Dance Consultation
A dance service managed by BEEE Creative on behalf of Hertfordshire Music Service
www.hertsmusicservice.org.uk
BEEE Creative advises and project manages youth dance activity across Hertfordshire with an emphasis on access and excellence.
This includes:
County Youth Dance Company
Brokering partnerships – collaborating with other providers including schools to promote an inclusive, coherent and progressive dance offer for young people.
Profile –Marketing youth dance in Hertfordshire by evidencing and advocating the benefits of dance for young people, schools and the wider community, as well as raising the profile, celebrating success and achievement in dance.
http://hertsdanceteachersassociation.co.uk
To sign up for Hertfordshire Youth Dance mailing list and newsletter eepurl.com/bRQyaf
Museums in Motion
BEEE Creative works in partnership with Hertfordshire Museums to engage local communities with heritage and arts.  This involves developing a series of dance and cross-arts participation projects with a particular focus on reaching out and working with people who are not already participating in dance and/or heritage activity.  The projects offer the museum spaces as hubs for local creative, learning and community activity, with the content making connections between people, dance and heritage.

Museums in Motion 2.0 has been awarded a National Lottery Grant from the Heritage Lottery Fund that will fund a series of six residencies in Hertfordshire Museums from October 2017 to September 2019 and a youth leadership programme.
Save
Save
Save
Save
Save
Hertfordshire County Dance Teachers' Association (CDTA)
BEEE Creative provides administrative support and dance sector expertise to support dance development in Hertfordshire Schools.
The CDTA is an award-winning* voluntary organization run by teachers and dance professionals to promote high quality dance in Hertfordshire.  They support teachers delivering dance at all key stages.  The CDTA aims to help members by:
Providing advice, guidance and support for teachers of dance in all settings.
Providing access to teaching ideas, resources, contacts and general information to keep you up to date with current dance developments.
Organising a biennial Hertfordshire Schools' County Dance Festival.
www.facebook.com/HertsCDTA/?ref=hl
*2017 One Dance UK Dance Teaching Award for Inspirational Work in Education
Arts Award
BEEE Creative is an Arts Award adviser trained to support young people to achieve Arts Award at all five levels.  Arts Award is a certification of arts achievement, encouraging young people to take part, see and lead arts activities.
For more information about Arts Award visit  www.artsaward.org.uk