A-MUSE: ARTS IN MUSEUMS
Adult Dance at Royston Museum
Royston and District Museum and Art Gallery, 5 King Street, Royston, SG8 5AL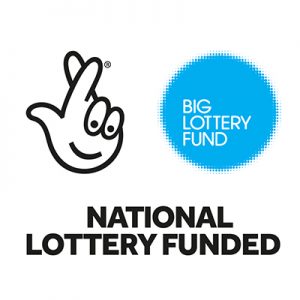 Twice a month on selected Monday and Fridays, 11:45am - 12:30pm
Forthcoming dates: Friday 28 September, Monday 1 October, Friday 12 October, Friday 9 November, Monday 12 November, Monday 10 December, Friday 14 December 2018
Get moving and socialising at our adult dance workshops! BEEE Creative will lead FREE, fun, creative movement workshops for all abilities, providing a gentle physical and mental workout! Each session will include movement games, taught dance routines and some creative activity responding to the museum space. Refreshments will be served at the end of each session.
Suitable for older adults (but all ages welcome) and no experience is necessary.
• To book: email curator@roystonmuseum.org.uk or call 01763 242587
http://www.roystonmuseum.org.uk/whats_on_regular_events.htm
https://www.facebook.com/Royston-District-Museum-Art-Gallery-191455774358985/?fref=ts
National Lottery Funded through the Big Lottery Fund.