Every week we ask five questions to one of our artists on how they survive and stay creative during lockdown.
Third up is Hannah. She works for BEEE Creative as Project Management Assistant and Artist Facilitator on #TAG, Improvising Generations, Dance Re:Ignite Festival and AMUSE Stevenage.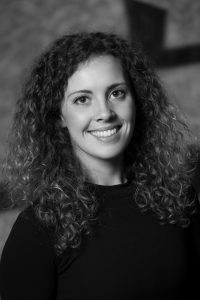 1. How has social distancing and lockdown affected your ways of working?
I've had to adapt my way of working dramatically by taking a few dance classes online, attempting to use technology in new ways, adjusting and readjusting my time management skills and use of space at home.
Being in lockdown has made me realise just how dependent my work and dance life is on connection, contact with people and how rewarding and fulfilling those experiences are.
Gladly, I've been a part of projects that have challenged my thinking and encouraged me to re-evaluate my focus, so that I can deliver the activities or ideas as true to their intention as possible.  And the opportunity to connect with friends and fellow teachers, who I wouldn't normally be able to take class with – what a treat!
2. During these tough times: what can still make you smile?
My friends and family still make me smile.
A conversation in person with those you live with, or a short, long, phone or video call always manages to remind me of the support and love we have for each other, even if we are apart.
3. How do you keep yourself motivated, learning and creatively inspired during this challenging period?
Likeminded, positive and inspiring people are my biggest motivation to continue spending my time as best I can each day.
We all have, and will continue to have, ups and downs of mood, creative and physical motivation, so I embrace each feeling but make sure to set myself challenges and activities that will make me feel better once complete, e.g. taking part in an online class or creative project by a friend or company I admire, setting a goal of physical activity, finding time for development of ideas and e-learning at a manageable pace etc.
4. When lockdown and social distancing ends, what would you want to keep doing?
I've managed to differentiate working time and time for myself a lot more successfully in lockdown– reading the books I've had the desire to get lost in the pages of, enjoying getting crafty (I've started macramé), exercising and dancing for myself regularly.
5. If you could give one tip to our readers to help them stay creative at home, what would it be?
Allow yourself time and space to explore ideas freely, and freely create – no expectation, no judgment, no pressure. And remind yourself that we are still a thriving and supportive community, even if not meeting in person for now.
Hannah is running weekly FitSteps (Ballroom/Latin inspired dance exercise for adults) sessions on Zoom (Mondays 09:30-10:15) – email hannahdelaneydance@gmail.com for info.
Blog by Hannah Delaney, 1 June 2020
*Photo credit: Taryn Muller Photography