Every week we ask five questions to one of our artists about how they survive and stay creative during lockdown.
This week it's Matt's turn. He is a flutist, teacher, conductor, director, composer and one of the lead artists for Improvising Generations.
1. How has social distancing and lockdown affected your ways of working?
I went from working really long days to suddenly having nearly nothing to do. I ended up finishing two pieces, including one for the Improvising Generations project. It was lovely to be able to dedicate time during the day for composing.
I do miss the interaction with my students though. I get a huge amount of energy and inspiration from them. I'm now teaching online, which I'm surprised by how well it works, but you don't get the connection you have when you teach face-to-face.
2. During these tough times: what can still make you smile?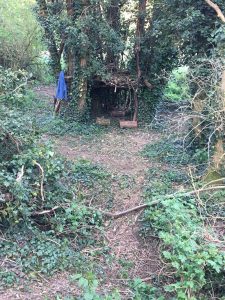 I built a big den with my children in the forest just across the road of our house. It was lovely to see how much they engaged with creating this little hide away in the forest. It allowed us to connect. It was great!
3. How do you keep yourself motivated, learning and creatively inspired during this challenging period?
For me it's about the energy people bring to a project. People and places inspire me.
But honestly, if I hadn't had those two pieces to focus on, I probably wouldn't have managed to do much at all and be worried about not being creative. When you feel you're not achieving, you feel like you're almost losing that skill or passion. But having a break can be just as good as working really hard. I always feel better when I allow my brain and body to recover.
4. When lockdown and social distancing ends, what would you want to keep doing?
I found that I am able to do a lot more exercise, which I was always afraid would ruin my flute playing, but I've noticed, now I do it more, that my flute playing has actually adapted to it.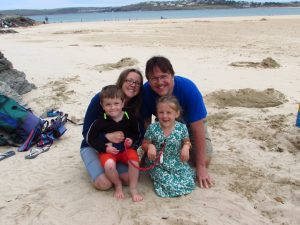 5. If you could give one tip to our readers to help them stay creative at home, what would it be?
I have a secret liking for electronic dance music. I do genuinely like it, because it's just such a different sound world to the one that I usually operate in. Interestingly, it appeared in a fragment of the Improvising Generations piece.
So, my tip would be to experience as wide a spectrum of the arts as possible. Look at it, absorb it and copy what you like. It will work its way into your artistic voice.
Blog by Matt Smith, 26 May 2020